Well, my swap partner has finally received, so I can safely post up pictures of the things I made her for the swap! I'm still waiting to see what she made me since my packaged arrived in Ottawa at my brother's house, where I was supposed to be right now, but it turns out I won't be going there for a week or so still. *dies of anticipation*
My swap partner doesn't watch any anime, she only reads manga. I themed my swap items on her favourite manga - Kimi wa Petto.
The first item was a scarf. I knit it out of Cascade 220 wool, on 10mm needles. Here's the scarf initially: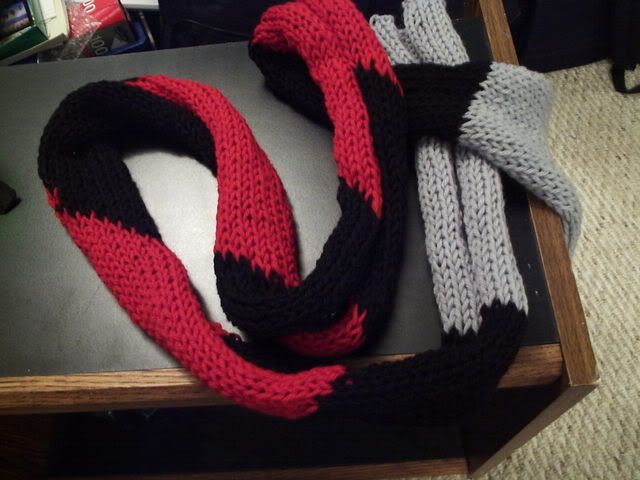 It's hard to tell from the picture, but it's insanely long and wide. I then felted it in the washing machine for about 20 minutes (I'd felted a test swatch previously to calculate how much it would shrink) and set it out to dry on the floor. Here's the scarf drying, and a close-up shot of the stitches so you can see how much it felted.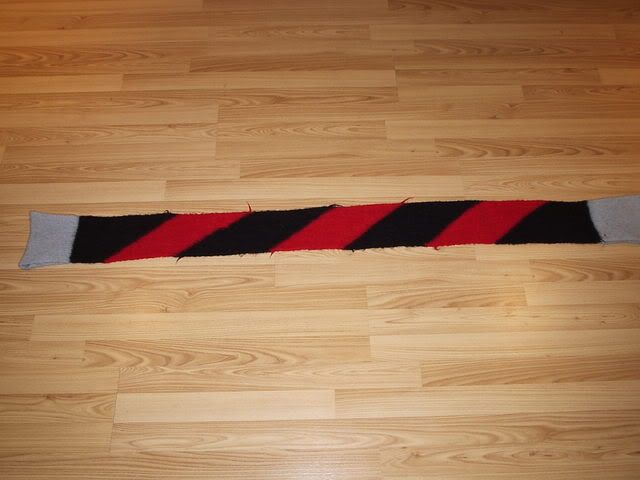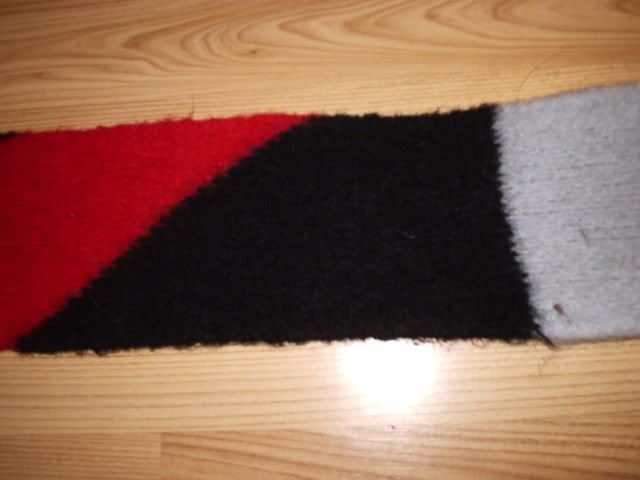 I folded the ends up to make pockets and embroidered them, then sewed them up on the sides using a blanket stitch. The one side has Momo's box on it, with the word 'Momo' on the side of it, and the other side says 'Kimi wa Petto'. I knit some matching wrist warmers to go along with it, using an amalgamation of a couple patterns I found online.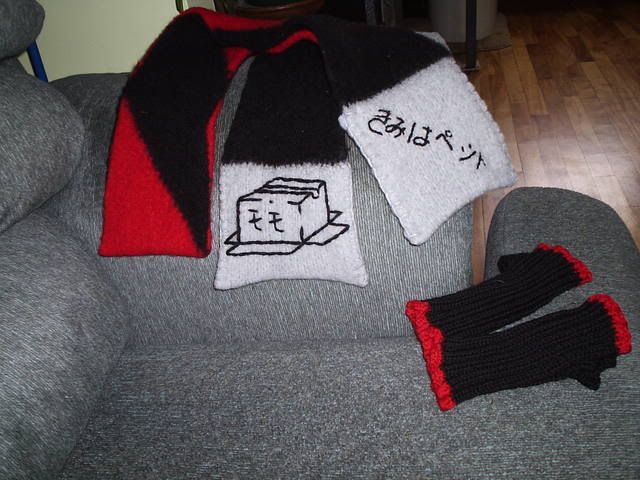 It's hard to tell what the wrist warmers look like on their own like that, so here's me modeling one.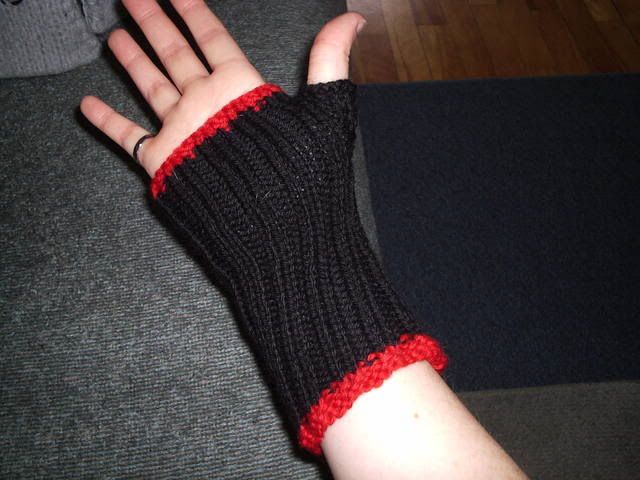 The last item was inspired by this manga page:
I sortof made up my own pattern, and it came out not perfect, but good enough I suppose. I think the sheep in the manga has some sort of gelpak or something inside it, but lacking that, I went out and got some of those ice cubes that are plastic with water inside. My swap partner also adores peanut butter M&M's, so the sheep is bringing them along as an extra surprise.
The sheep was knit with Phentex Merit yarn (acrylic) on 2.5mm needles. The hardest part was sewing the zipper in. I haven't done much sewing in a LONG time and it took forever. Turned out pretty good though, and my swap partner said she liked everything! Yay! This was my first craft swap, and I think I might sign up for another one sometime soon.